AWESOME BIRTHDAYS – Fun & Exciting Birthday Parties – for all ages (Min age 9.  Min height 1.1m)
Please see the Questions & Answers section towards the bottom of this page.
We specialise in fun and adventurous birthdays outside in the fresh air.  Set in atmospheric, jungle-themed woodland, our gaming arena has lots of natural cover as well as themed buildings.  There are no oil drums or piles of old tyres anywhere.
KIDS/TEENS BIRTHDAY PARTIES
Book a birthday party full of fun and adventure and have the whole arena to yourselves
70 mins …….. £250
Exclusive use of arena for your party
Maximum 14 people
includes use of equipment
ammo is free and unlimited
clean camouflage caps provided
Please wear old outdoor clothing (long sleeves/long trousers) and sturdy, appropriate outdoor footwear.
Minimum age 9.  Minimum height 1.1m  Subject to availability.   Full payment by card or BACS required on booking.
A parent/guardian or the adult party organiser will be required to sign a Suitability to Participate Form for all participants under 18.
IMPORTANT:  Please check if anyone carries an inhaler for asthma as they will need to bring it with them in order to participate.
Please bring water with you in your own water bottles.
Choose Battlefield Live Pembrokeshire Laser Combat for your child or teenager's party and all their friends will be talking about it at school for weeks to come.  Voted 'the best birthday ever!" here are a couple of reviews-
Fantastic place for the whole family to enjoy. My daughter had her 9th birthday there today and all the children enjoyed it. Staff were fab and really helpful even providing us with coffee. Will definitely be back, thank you

👍🏻

👏🏻

😀
"Highly recommended!! ..worth every penny, even the sceptics were won over and several of the teenagers have said it was the best birthday event ever, worth the money!"
"Wonderful birthday party today. Very welcoming and would highly recommend."
Suitable from age 9 and upwards, our laser combat games are totally safe – no bruises or pain – just thrills, excitement and fun.  See our latest TripAdvisor review-
"Fantastic birthday party"  5 of 5 stars
We booked the 2.30pm start for my sons 8th birthday party – a group of 16 boys, most of which had never experienced this before. The fact that it was foggy and raining did not dampen the experience at all, what 8 year old boy doesn't love a bit of mud! This is a friendly and professionally run family business and thoroughly deserves it's success. Every single boy had a fantastic time and my son said it was his best party ever and wants to do exactly the same next year. Another great thing is that we as the organising parents didnt have to do anything once we were there. The boys were kitted out in combat clothing (including the option to cover themselves in camo cream) and once the groundrules had been explained they were all taken down into the combat area, not to be seen again for 90 mins! When they did return they were tired but happy – thank you to Battlefield Live, we will be back!
Reviewed by Amanda D
Adult birthday parties are just as popular so why not celebrate your special occasion with family or a group of mates here.
YOU GET

A laser gaming gun (using real time hit feedback with stats) for every player
Exciting team missions with experienced, fully trained marshals on

hand at all times

Unlimited ammo
QUESTIONS & ANSWERS
How much does it cost for kids/teenagers birthdays?
70 mins ….  £250
Full payment required on booking.
What is the minimum age?
9
What is the minimum height?
1.1m
How long do we get?
70 mins
How many people can I book?
Any number you want up to a maximum of 14
Will we be playing with other groups?
No.  Your group will have exclusive use of arena.
What about food?
Sorry, but we are no longer offering our reception area for consuming food or drink.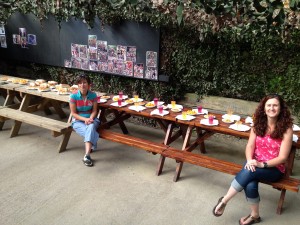 In the Summer you might like to have your picnic on nearby Amroth Beach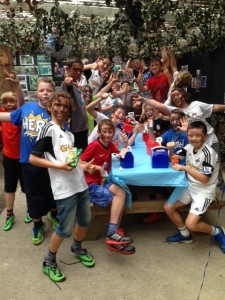 Is there anywhere spectators can watch?
Sorry, no.  The activity is not suitable for spectators as it covers 2-3 acres in woodland.  Players very quickly get 'in the zone' and it can be detrimental to their enjoyment of the game if there are people spectating or calling out to them.  Most people either take part themselves or drop off and visit nearby Amroth (2 mins away) to visit the various cafes and enjoy the sea views, or Narberth (10 mins away) for some shopping etc.
If you have any questions that are not answered here then please give Toria, our Business Manager, a ring on 07777 671301.
 

Still undecided?  Read some of our reviews from happy parents:-
5 star
Took the whole family today for my daughters 17th birthday… All had a fantastic time. Such a friendly and welcoming owner too, definitely recommend to others xx
5 star
Brilliant party idea my boys and their friends loved it said it was the best party they ever went to.
"My 8 year old'S birthday party"
5 of 5 stars
I took a party of eight for my son's eighth birthday. We were a mixture of adults and children and I was a little unsure how my little warriors would fit in as we were mixed in to two teams. I should not have worried as teams are set missions and work together.  My little warriors were really looked after and did not hinder our mission !!  We had so much fun and It was the best party ever!! says my son.  There was an area after we had derobed our camo gear where one could eat and certainly there was no pressure to leave. The staff were lovely and really helpful. a great find.
Just to say a huge thank you to you and the marshals who organised Gabe's birthday party yesterday. It was absolutely fab and we all enjoyed all three games. I am always impressed by how well trained your marshals are and no matter how many times people go they always are conscientious in their briefings and totally professional. Thanks also for the BBQ at the end, we were all starving so it really topped off a great afternoon. You and your family work so hard at making your business a success and you all seem to take a great pleasure in ensuring people have a good time.  

Once again many thanks, see you soon.
Simon H
Brill morning here for 12 yr olds party, very helpful staff, great location, excellent time had by all
Just got home from my sons 8th birthday party! 11 happy boys. Even with the aurful weather a brilliant time had by all!!! Would highly recommend!!! And am sure we will be back very soon!! Wonderful staff!
Had an amazing afternoon for my sons joint 8th birthday party, kids loved it, great atmosphere and very well run. You guys are amazing, so welcoming and accommodating. Would recommend to anyone! See you soon 😀
Just left after my son's birthday we had a brilliant time definitely do it again.. The other group who was with us thank you x we had a ball.. happy kids and big kids lol x
"BRILLIANT BIRTHDAY PARTY!"
5 of 5 stars
Arrived to celebrate my son's 11th birthday. We were welcomed by Victoria ( a lovely helpful lady) who got us kitted out in our camo clothes ready to play. Dan & Josh were our Marshalls for the games. They were great – very helpful & you could tell that they enjoyed their jobs too – they made it fun! We were tooled up with guns and the 90 minutes of gameplay was fun with the children & adults all enjoying! We will be going again! I would definitely recommend this place
★★★★★ Had a fantastic afternoon for my sons 10th Birthday. Excellent games and loads of fun for everybody involved!! Will definitely be back time and again as it will be different everytime!
BRILLIANT!!What a fantastic morning !
A double birthday party my 10 year son and his mates and my 12 year old daughter and her friends, they loved it! And they all want to go again asap.  Julian Brace
Had an amazing afternoon for my sons joint 8th birthday party
kids loved it, great atmosphere and very well run. You guys are amazing, so welcoming and accommodating. Would recommend to anyone! See you soon 😀  Jessica Mattson
FANTASTIC BIRTHDAY PARTY!!
Thank you so much for today both Lukes and their friends had a fab time, oh and the dads! I think after today the other boys have now decided what they'd like to do for their birthdays, i would highly recommended you excellant place and lovley staff. thanks again.xxx  Amanda
Has to be 5 stars!
Fantastic time by all, my son had his 11th birthday here with 7 others and after all were bouncing like highly sprung tiggers!………..talked our heads off all way home! Facilities were awesome, well marshalled too. Kids kept saying "its like we are in the real jungle!" My older son has pre booked his birthday already and I may do the same……………hey! Im only 43!  Chris Howell
Absolutely brilliant facility!
Im not a army/paintball person but decided to bring my little brother as a treat and oh my life I had just as much fun as everyone I really got into it! Fantastic layout brilliant Marshall's so so patient with the children! Was definitely worth the 6 hour round trip! I will be back and bringing more of my family and friends. Big thank you to all of you.  Amy Louise Cross