WHY CHOOSE BATTLEFIELD PEMBROKESHIRE LASER COMBAT?
We are Wales' premier, award-winning, laser combat arena and are accredited by Visit Wales as a quality attraction.   Suitable for adults as well as children, we provide a fun, adventurous outdoor activity and our friendly, experienced and helpful staff are fully trained and on hand at all times to ensure you get the best experience.   SEE A VIDEO and READ OUR REVIEWS
You'll carry out exciting missions in our purpose-built gaming arena which is set in atmospheric, jungle-themed woodland in Pembrokeshire right by the Wales Coastal Path.  We are not part of a franchise.  We are completely independent and you can be assured that the ambiance created by us here is unique.  If you want a fun, adventurous outdoor activity suitable for all then pay us a visit.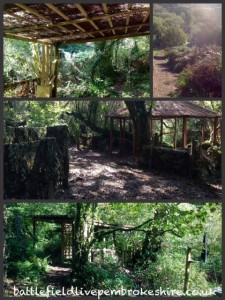 Our gaming guns use infra-red light, like in your TV remote, and have a realistic weight and feel to them.  Aiming through your red dot scope you can reach targets of up to 150 metres away and the sensors flash red to register a hit. When a player runs out of lives the gun deactivates so there's no cheating.  A quick respawn and you are back in the game.  Our guns give you real time hit feedback so you can see your stats after each mission.
Unlike paintball there are no extra charges for ammo and no long waits. When all your lives are gone you get respawned straight back into the action.
Our games are fun, exciting and sometimes challenging.  Play your own way – in the midst of the action or at the back of the field defending.
HAVING A BIRTHDAY?
What makes parents happy? – Happy kids!
Described as "the best birthday ever" Battlefield Live Pembrokeshire is THE place to celebrate a birthday.   Once you've hosted a party here all your kid's mates will want one.
See our special offer for birthdays.
BOOK US FOR:-
BIRTHDAY PARTIES

TEAM BUILDING – our games promote bonding, communication & problem solving

ADVENTURE TRAINING

SCHOOL TRIPS/CLUBS

STAG & HEN PARTIES

OR JUST A GREAT DAY OUT WITH YOUR FRIENDS & FAMILY
To book or make further enquiries please phone 07777 671301
See our Facebook page for updated pics and wall comments from people who have played here.  You never know when you'll encounter a tv celebrity here ….
See link to TripAdvisor for our reviews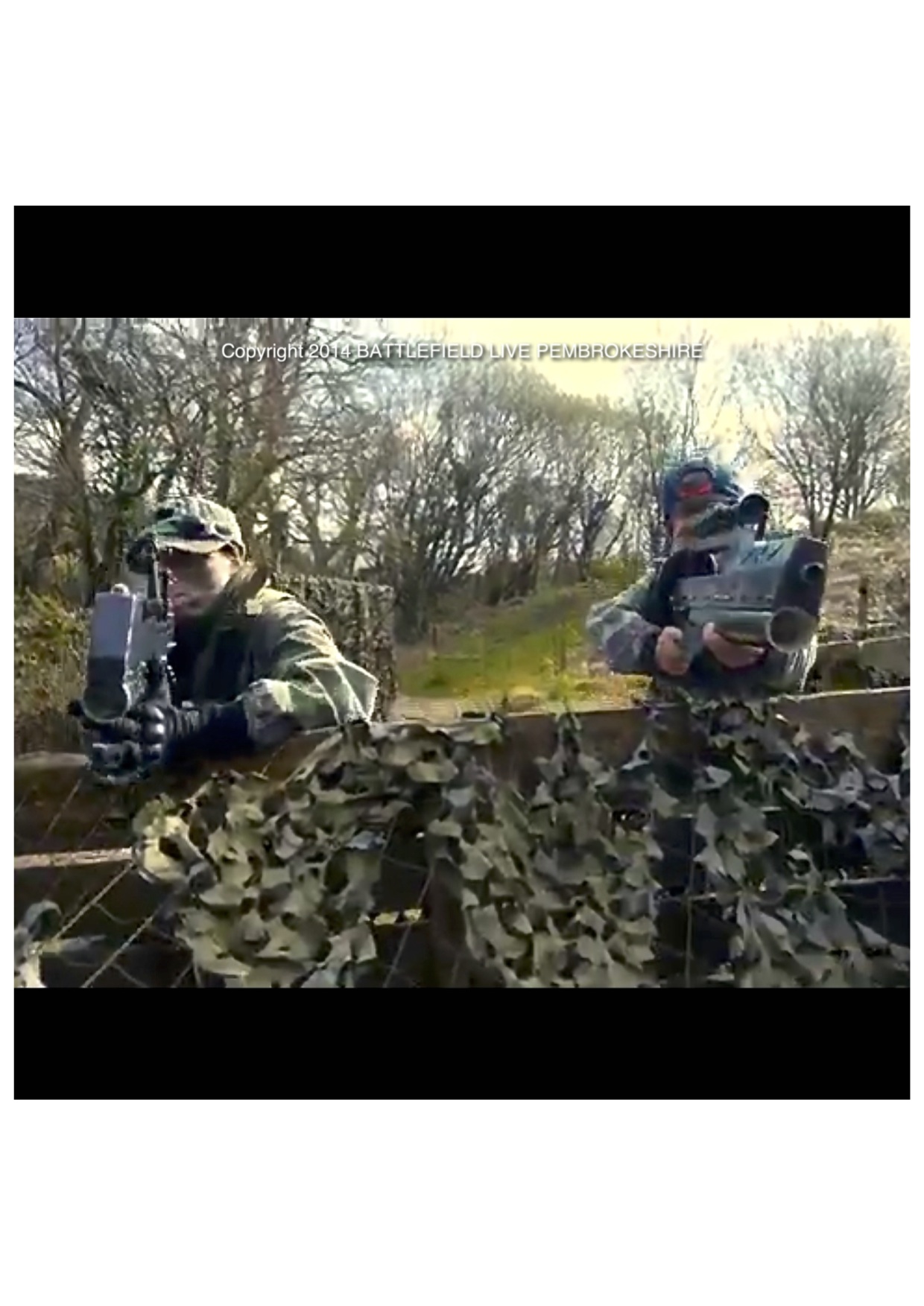 BOOKING
Minimum age 7 years.  Minimum height is 1.1m.
Booking by phone or email is essential.  Don't worry, you do not have to have a big group to book.  We take bookings from individuals, families etc up to large groups of up to 56.  Our advice is to book well in advance, particularly in the Summer season.  Please don't leave it till the last day of your holiday as you may be disappointed.  Phone us on 07777 671301.  Payment is required on booking and is non-refundable.
Can we have the gaming arena to ourselves?
Yes.  If you want exclusive use of the gaming arena please call 07777 671301 or email pembslivegaming@btinternet.com for prices.
We are open all year round on Saturdays, public holidays and school holidays.  Please phone to enquire about school trips during term time in July.

CLOTHING
Players are provided with:


Camouflage coveralls designed to blend you in to the surroundings as much as possible



Camouflage jungle hats/caps onto which two sensors are attached


Camo Face paint
Footwear is not provided.  Our games are run in woodland so please make sure that you wear sturdy footwear such as walking boots, old trainers or wellies.  Flat-soled footwear, such as pumps or crocs, is not suitable.  We have recycled woodchip paths throughout the woods but when it is raining your footwear will get mucky.
You are welcome to wear your own camo gear however we advise long sleeved tops and long trousers.